To receive the Weekly Sunday Bulletin
Please join our E-mail service by clicking the link below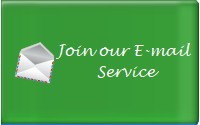 "Welcome one another, therefore, just as Christ has welcomed you, for the glory of God." - Romans 15:7
Through this web site, we are pleased to be able to introduce you to that same worship and fellowship as it is expressed in the life of our Parish. If you are a new member of our parish, or are considering membership, these web pages will acquaint you with what our parish offers to those who give it support and sustenance; to those who already belong to the church, we hope they will provide you with the assurance that your sacrificial offerings are received with profound respect, and are utilized to maximum effectiveness. They will, in any case, enable you to make the informed decisions that are necessary for a meaningful relationship with your church.
PLEASE! Make your usual Sunday donations: General donation, tray 1, and Mortgage Reduction, tray 2 by mail to the church or online using the Donation Buttons below. Remember that the routine expenses of the church continue, regardless of your presence. (water, electricity, mortgage payment, priest's salary, telephone, internet) just to mention a few. Please make checks payable to St. John's and indicate your preference in the bottom left of the check, i.e. Stewardship, General Donation tray 1, Mortgage Reduction tray 2, or candle lighting. We sincerely appreciate your continued moral and financial support during this difficult time.
If you would like Father Andrew to light a candle or candles for you, please let him know by email, phone call or text. He will be more than happy to do that for you. You can then simply make out a check for the amount you wish and mail it to the church.
If you wish to make a donation to
St. John Chrysostom Church
Please click a button below
Directions for reopeningnour Church. Please read more...

READ THE WEEKLY e-bulletin
KOUVOUKLION UPDATEThe new Kouvouklion arrived mid March. Unfortunately no one really has had an opportunity to see it given the pandemic crises. We sincerely thank the donors for their kindness and generosity.
PARISH COUNCIL MEMBERS FOR 2020
Officers,
Connie Monsma.............President
Nikita Siggelakis............Vice President
Peter Nakos..................Treasurer
Kathy Coury..................Secretary
Thomae Neamonitis..... Assistant Secretary
Members
Dr. Mary Chryssiadis
Nick Dionisopoulos
Stephanie King
Perry Kokenos
John Laskaris
T. J. Siggelakis
Despina Zafiroupoulos





PASTORAL MESSAGE By: + Father Andrew Mahalares. THE DASH?!...Read More

2019 STEWARDSHIP UPDATE (Read...)

St. JOHN'S PRAYER CIRCLE
Please pray for our brothers and sisters in our Community and their families, and all those who are in need of our prayers.

Joel, William (Bill), Evangelos, Katherine (Dr. Mary's mother) Harry, Mirsini, Peter, Helen, Eleni, Becky, Mary D'Jay, Presbytera Helen, Fr. Constantine, Fr. Demetri Tsigas (Melbourne Priest), SAVAS, Kosta, Demetrios, Mary, Evangelia, Kyriakos (Charley), Danny, Peter, Kay, Linda, Chris, Diana, Tom and Family, Nick K, Maggie, Helen, Gena Mildner, Joanna, Constantina, Mimi, Virginia, Apostolos, Sophie, Joshua, Despina, Thomas, Jan, Aristides, Lucas, Baby Paul, Leona, Mary, Toula, Eleni, Phylitsa, George Edward, Efrosini, George, Stella, Phyllis, Irene, Georgia, Marcia, Sheila and Maureen, Laura, Sophia.
May we be surrounded by the Love of Christ Who cares May we be surrounded by people who care May we be people who care in the name of Jesus Christ our risen Lord and Savior.
Daily Vitamins for Spiritual Growth.


---
FELLOWSHIP HOUR:
The Fellowship Hour (Read More...)
The St. John Chrysostom Community Hall (Read More...)