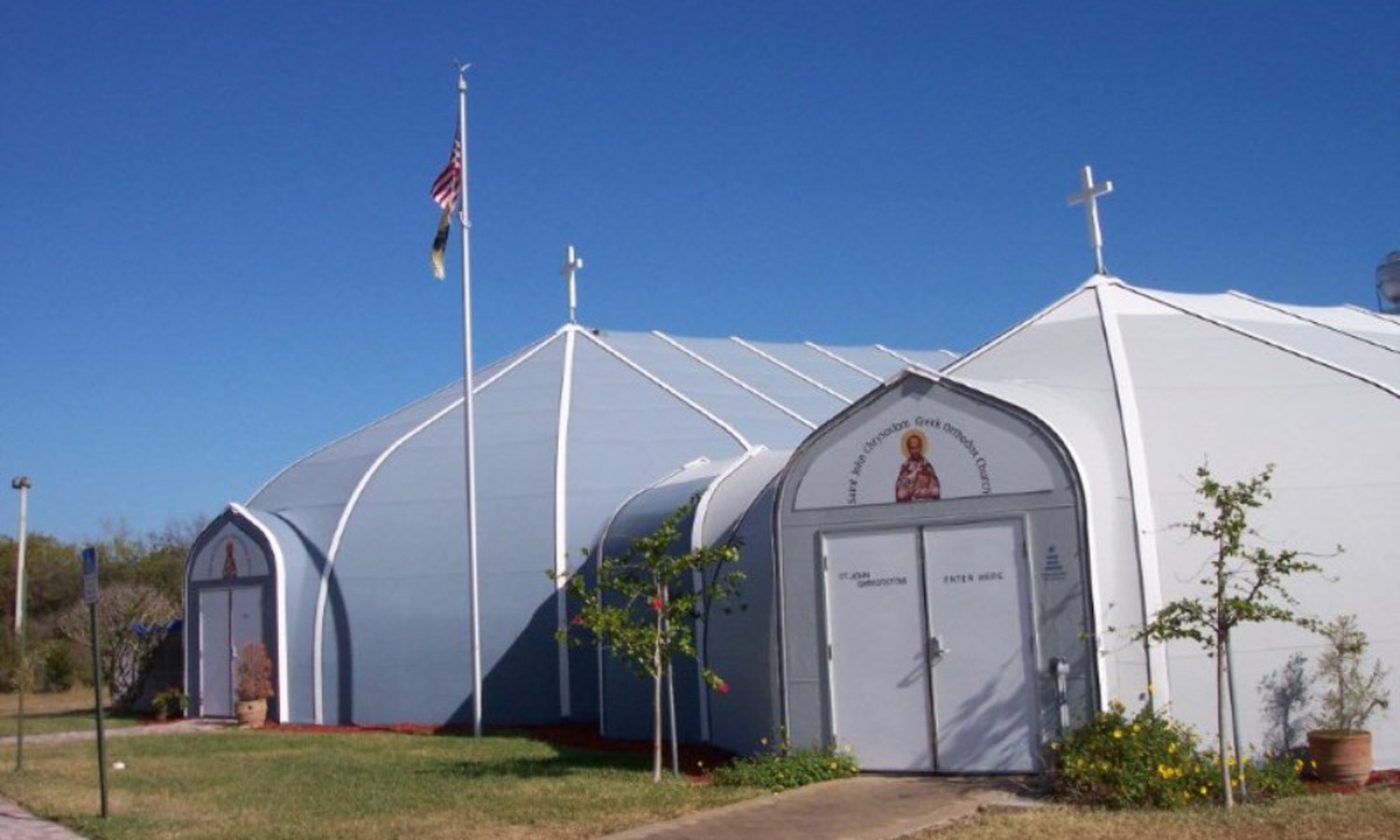 "Welcome one another, therefore, just as Christ has welcomed you, for the glory of God." - Romans 15:7
Through this web site, we are pleased to be able to introduce you to that same worship and fellowship as it is expressed in the life of our Parish. If you are a new member of our parish, or are considering membership, these web pages will acquaint you with what our parish offers to those who give it support and sustenance; to those who already belong to the church, we hope they will provide you with the assurance that your sacrificial offerings are received with profound respect, and are utilized to maximum effectiveness. They will, in any case, enable you to make the informed decisions that are necessary for a meaningful relationship with your church
---
0
EPIPHANY PRAYER

Today the grace of the Holy Spirit in the form of a dove descended upon the water.
Today the waters of the Jordan are transformed into healing by the coming of the Lord.
Today the transgressions of men are washed away by the waters of the Jordan.
Today Paradise has been opened and the Sun of Righteousness shines down upon us.
Today we have been delivered from darkness and illuminated with the light of the knowledge of God.
Today the Master hastens toward baptism that He may lift man up to the heights.
Today the Master buries in the waters the sin of mortal man.
Today the Master receives testimony from on high, that He is the beloved Son.
Today the Master comes to sanctify the nature of the waters.
PARISH COUNCIL MEMBER FOR 2020

Dr. Mary Chryssiadis
Kathy Coury
Nick Dionisopoulos
Stephanie King
Perry Kokenos
John Laskaris
Connie Monsma
Peter Nakos
Thomae Neamonitis
Mary Parasco
Nikita Siggelakis
Despina Zafiroupoulos
HOUSE BLESSING REQUEST FORMS ARE AT THE CHURCH
PHILOPTOCHOS ANNUAL FASHION SHOW
JANUARY 18TH
MARINER SANDS
11:00 AM
TICKETS: $45.00
Saturday Jan 25-- Dinner Dance for St. John Chrysostom at
Miles Grant. Contact Kathy Coury for more information and tickets.
772-288-2589
Friday and Saturday Feb 21-22 GREEK FOOD FESTIVAL
PLEASE VOLUNTEER TO HELP
---
PASTORAL MESSAGE
By: + Father Andrew Mahalares
January 6th, Epiphany (Read More...)
---
2019 STEWARDSHIP UPDATE (Read...)
---
St. JOHN'S PRAYER CIRCLE
Please pray for our brothers and sisters in our Community and their families, and all those who are in need of our prayers.

Presbytera Helen, Fr. Constantine, Fr. Demetri Tsigas (Melbourne Priest), SAVAS, Kosta, Demetrios, Vie, Mary, Evangelia, Kyriakos (Charley), Danny, Peter, Kay, Linda, Chris, Diana, Tom and Family, Nick K, Maggie, Helen, Gena Mildner, Joanna, Constantina, Mimi, Virginia, Apostolos, Sophie, Joshua, Despina, Thomas, Jan, Aristides, Lucas, Mirsini, Baby Paul, Leona, Mary, Toula, Eleni, Phylitsa, George Edward, Efrosini, George, Stella, Phyllis, Irene, Georgia, Marcia, Sheila and Maureen.
May we be surrounded by the Love of Christ Who cares
May we be surrounded by people who care
May we be people who care in the name of Jesus Christ our
risen Lord and Savior.
Daily Vitamins for Spiritual Growth.
---
---
FELLOWSHIP HOUR:
The Fellowship Hour (Read More...)
The St. John Chrysostom Community Hall (Read More...)